Grapefruit juice
Bottling the tart flavour of a unique fruit, Raw's grapefruit juice is the answer to your cravings for something tangy.
Enjoy a healthy treat with a bottled juice loaded with grapefruit.

Made of high quality, minimally processed fruit, Raw Pressery's Grapefruit juice is bound to liven up your day! As grapefruit is known to contain a high content of water,

this bottled juice makes for an excellent hydrating drink and natural energizer. Read more...
Feeling sassy? Blend grapefruit juice into a superfood smoothie with strawberries, ginger, and ice.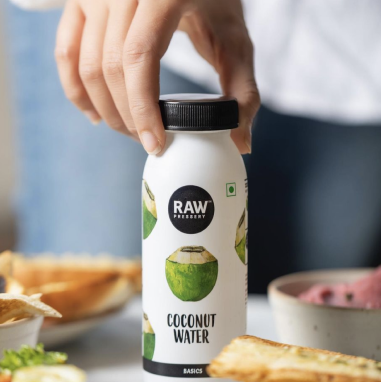 Mango
Indulge your mango cravings all year long! Raw Pressery's delicious pulpy mango juice is loaded with sinfully sweet mangoes and the flavours of summer.

The rich flavours of this golden bottled juice will keep you coming back for more. A bottle of Alphonso Mango juice in the morning is sure to bring a smile to your face.
Feeling nostalgic? Add some fun to your day with healthy mango popsicles. Simply freeze mango juice in popsicle moulds overnight. Optionally, add chopped mango pieces. Juice pops are yummy breakfast treats for both kids and adults.
Pomegranate
Do you spend an hour peeling pomegranates to enjoy the sweet taste of the fruit?

We did the hard work for you so you could enjoy anaar in a bottled juice.

Gift your tastebuds the sweet and refreshing taste of pomegranate minus the bitterness of the seeds.
Feeling adventurous? Create a creamy smoothie with Raw Pressery's Pomegranate Juice, banana, yoghurt, and a touch of honey for extra sweetness. Mixed Fruit
Raw Pressery's Mixed Fruit juice is perfect for those of us who can't just pick one fruit. Our bottled juice has sugarcane, mango, papaya, guava, carrot, pomegranate, and pineapple juice.

It contains Vitamin C and antioxidants, which can help charge you up for the day ahead.
Feeling extra hungry? Complement the buffet of fruit in each bottled juice with a breakfast buffet in your own home. We love omelettes, muesli, yoghurt, Desi breakfast delights, and so much more. Valencia Orange
Breakfast is incomplete without a glass of OJ. Make meal prep easier and more delicious with our bottled juice! Extracted from juicy Valencia oranges, Raw Pressery's orange juice is your new morning companion. Valencia oranges are known for their rich dietary fibre and vitamin C content. We believe that our Valencia Orange Juice is sunshine in a bottle.
Feeling sweet? Add more sunshine to your morning with a super fun smoothie consisting of Raw Pressery's Valencia Orange and Alphonso Mango Juice. The tartness of the orange balances the rich sweetness of the mango beautifully.